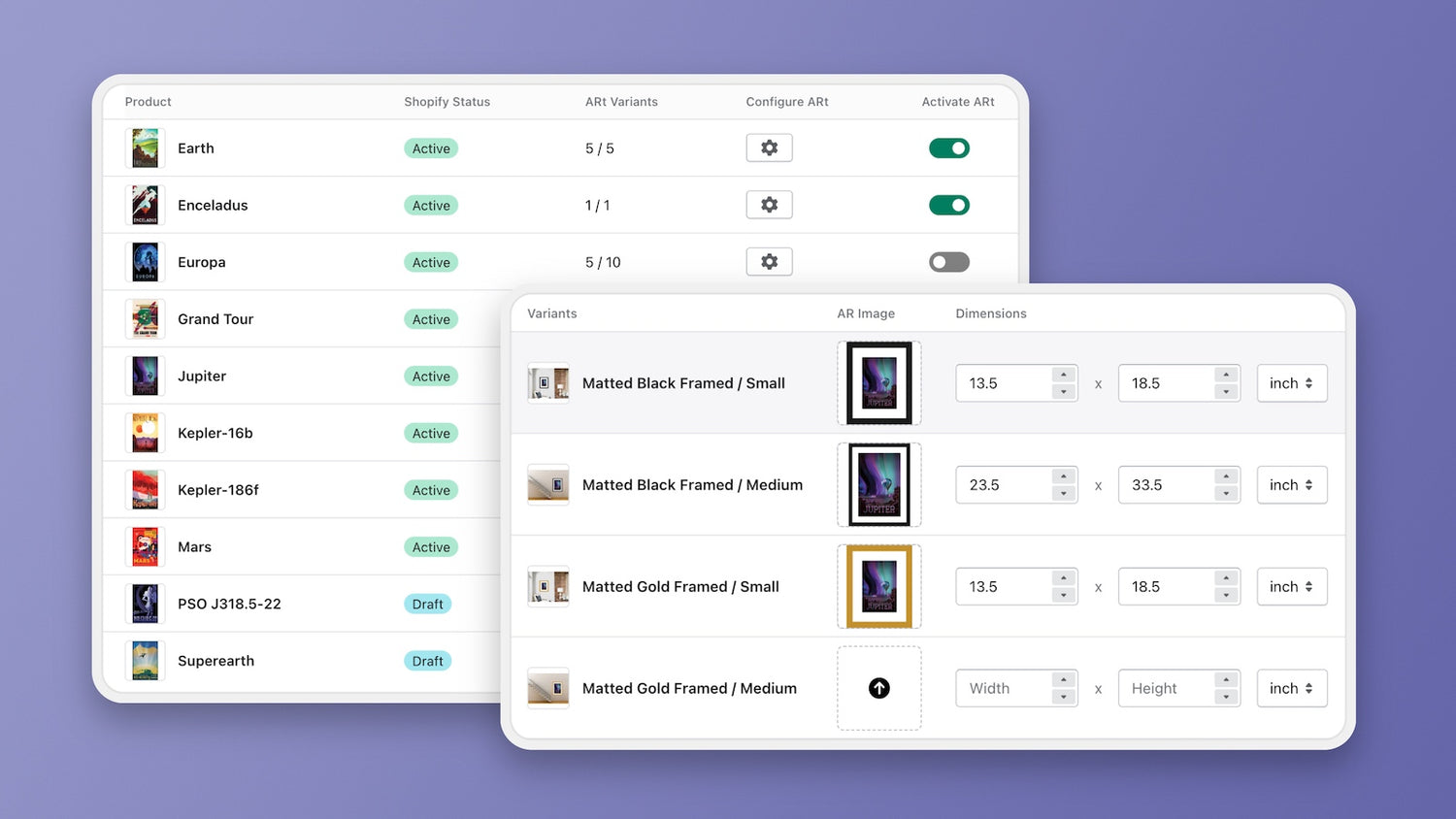 Easy Set-Up
Using the Nvzn ARt Shopify App, simply upload an image and set the real-world dimensions for each picture/variant.
The images reside in your own CMS and you retain full control.
We also support non-Shopify sites and integrations with automated image generation systems.
You pay a nominal monthly fee for each enabled product with no limits on the number of variants.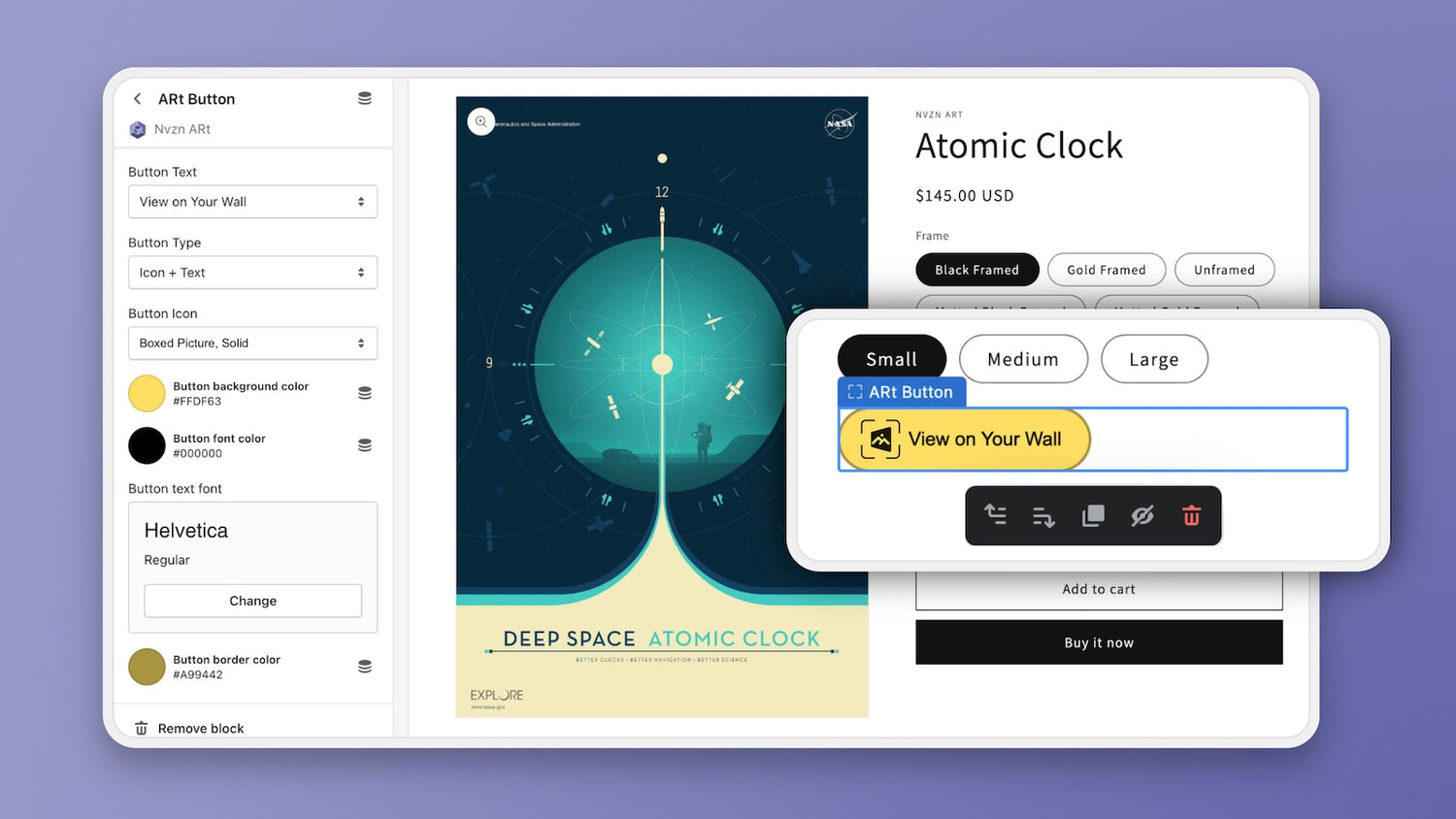 Simple Site Integration
A "View on my Wall" call-to-action is added to the product detail pages you've enabled.
On desktop, users scan a QR code to bridge to their mobile.
Brief instructions ensure users have a successful experience.
At the tap of a button the phone's camera is opened, the wall is detected then the picture is anchored to the surface. Gestures are used to slide it into place.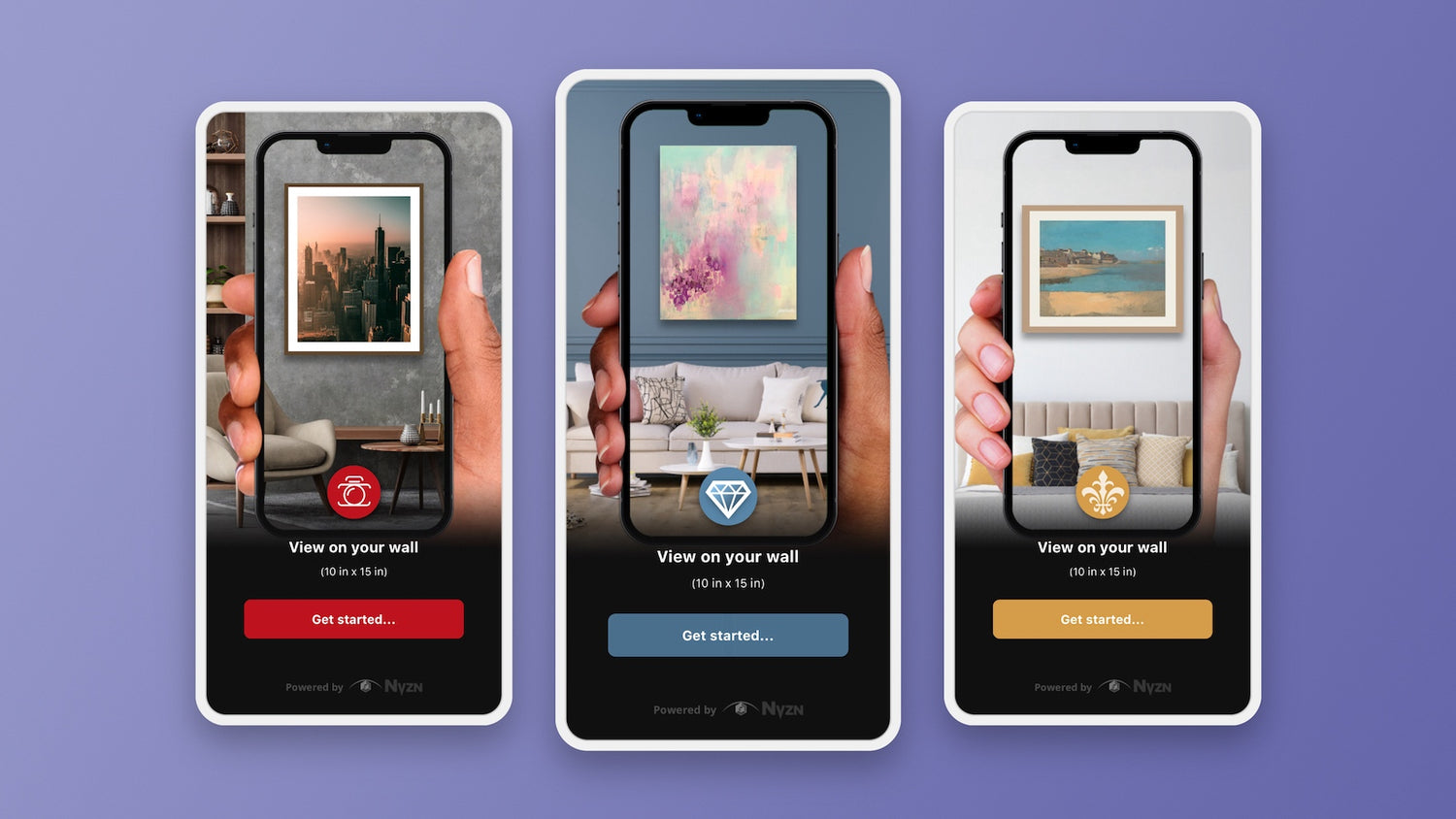 Seamless User Experience
Nvzn ARt places your 2D images into 3D space at real-world scale.
These images are anchored to the wall with accurate color and millimeter precision while obeying perspective as the user moves about the room.
100% web-based - there are no apps for the user to install.
Works on iOS and Android devices.